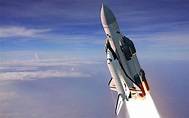 A Science Group for Charlbury residents
The group is for those who would like to explore the vast science world.  They might range from What is the science of my phone? questioners, to those interested in the universe surrounding our world.
Once several members have mustered on the quarter-deck, we can decide topics and frequency of meetings, probably in our homes.
 I have created an Amateur Scientifics website full of aspects and quotations and the link will be sent to enquirers. 
The group could include those who want to explore, for example, gravity or the effect of speed of light. The group could operate on a self-help basis.  Occasional speakers could be invited.
 How long will our Earth survive?  An interesting question?
We could look at the difference between hard and soft science and explore avenues.
And how science and philosophy march forward hand in hand. 
We could dig up Darwin and tell him that natural selection has failed the survival of humanity.
We could search the night sky.  It may be the majority use telescopes.  For those less keen it can be achieved using the internet.
Do send me a note via my name, suggesting topics.
Best wishes
Alan F Harrison
Alan F Harrison · Tue 3 Sep 2019, 13:07 · Link