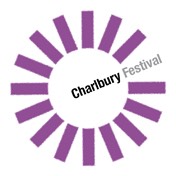 TE Lawrence's Motorbike Comes to Charlbury
On Saturday Stonesfield Players are bringing their critically acclaimed production Shadow of the Desert to Charlbury.
David Lines' radio play will be performed as if for a live recording.
An exhibition of T. E. Lawrence memorabilia accompanies the show and the centrepiece will be Lawrence's motorbike.
Pictured alongside is the motorbike being ridden by Lawrence and below is Mark Burniston who plays Lawrence in the show.
Doors open at 7.00 to see the exhibition before the curtain rises at 8.00
Tickets from Charlbury Deli and Cafe £10 (cash only) where there are still a few tickets left.
Tony Lloyd · Wed 12 Jun 2019, 08:32 · Link