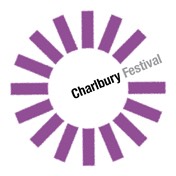 Charlbury Festival Countdown
There are just a few days to go until the Charlbury Festival starts this weekend. 
Tickets are selling fast so please do not leave it to the last minute as they may not be available on the door. 
There are four tickets left for the Speakeasy Latin Music Evening.   Brickwork Lizards & The Four Wordsmen (Adrian Lancini, John Lanyon, Ed Fenton and Nick Stepney) is selling out fast. 
At the last festival the Festival Finale was sold out and Shadow of the Desert is proving very popular following its sell out run in Stonesfield. Tickets from Charlbury Deli and Cafe (cash only) 
The first Festival event will be a concert by the Primary School Choir on Friday at 5.00 in St Mary's Church. 
On Saturday morning there will be children's creative activities at the Farmers' Market with Little Wild Things helping with mask making, the Riverside Festival team making stick men and storytelling with Alison and Rachel. 
There will be a masked procession to the Bell Inn at 2.00 led by the steamroller. We will then make giant prints whilst listening to Charlbury Buskers. 
In the evening we will be entertained by Brickwork Lizards & The Four Wordsmen with a Moroccan meal from Fab Cooks. 
All this is followed by another eight days of drama, music, poetry, painting, heritage walks, lectures, storytelling, singing, photography, open gardens, literature, cinema, discussions, local history and sculpture.
Tony Lloyd · Tue 4 Jun 2019, 15:12 · Link