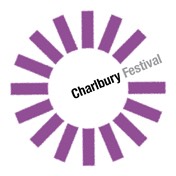 CHARLBURY FESTIVAL TICKETS
Tickets for all five bookable events are now on sale at the Charlbury Deli and Cafe. Call by for a coffee and pick up your tickets (cash only). The last Charlbury Festival was sold out so don't leave it to the last minute.
Brickworks Lizards & The Four Wordsmen - 8th June
Speakeasy Latin Music Evening - 14th June
Shadow of the Desert - What happened to Lawrence of Arabia - 15th June
Story Telling with Georgie Steele - 16th June
Festival Finale - 17th June
Festival Programmes are available all around the town and will be delivered to every home shortly.  All events are on this website.
Tony Lloyd · Fri 10 May 2019, 20:55 · Link