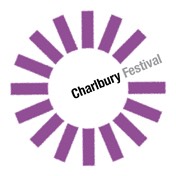 Charlbury Festival 7th - 16th June
The Charlbury Festival programmes are now available and are being placed in key locations around the town and in the surrounding villages.
A copy will be delivered to every home with the next edition of The Leaflet. A big thank you to The Leaflet delivery team.
The full Charlbury Festival programme is now in the Events section of this website.
With fifty events to choose from we hope there will be something for everybody. Events include:
DRAMA • MUSIC • POETRY • PAINTING • HERITAGE WALKS • LECTURES • STORYTELLING • SINGING • PHOTOGRAPHY • MASK MAKING • OPEN GARDENS • FILM • LITERATURE • PRINTMAKING • LOCAL HISTORY • DISCUSSIONS • SCULPTURE  
Tony Lloyd · Wed 1 May 2019, 18:54 · Link