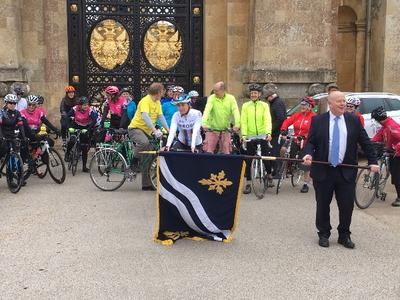 Women's Tour of Britain coming to Charlbury
It was today announced that the Women's Tour, one of the most prestigious women's cycling races in the world, will be coming to Oxfordshire in each of the next three years.
Stage 3 of the 2019 race, to take place on Wednesday 12 June, will finish at Blenheim Palace and the provisional route includes Charlbury on the final approach. The three-year agreement was launched at Blenheim Palace this morning (20 March), with county and district councillors and local cyclists in attendance, plus professional Welsh cyclist Manon Lloyd.
The OVO Women's Tour is a "World Tour" event which means it's in the top tier of women's bike races. (The men's Tour of Britain is a second-tier event, part of the "Europe Tour".)
The date is in the middle of the second Charlbury Festival. The route is expected to be confirmed in the coming weeks.
Richard Fairhurst · Wed 20 Mar 2019, 12:47 · Link