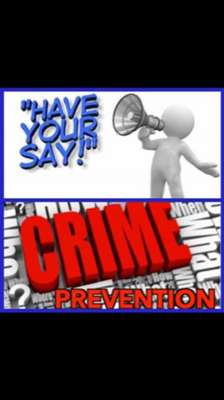 Have your say, crime prevention morning
On the Monday the 5th of November at 10-12 in the Community Centre. Your local Neighbourhood Police Team are inviting you to come and join us for coffee and catch up.
We are offering crime prevention advice against scammers, information on how to protect you home and out buildings.
We have:
Card reader protectors for £1
Alarm padlocks £10
Shed alarms £12
Property marking kits £3
and lots of other little bits such as:
door chains
no cold calling door stickers
is my home safe check sheet.
Pop by between 10-12 on the 5th.

Wesley Smith · Sun 4 Nov 2018, 09:09 · Link