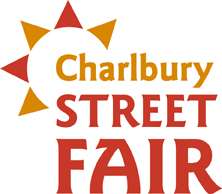 Charlbury Street Fair Last Night of The Proms
Charlbury Street Fair: "LAST NIGHT OF THE PROMS PARTY"
Come along, bring your friends, and join Charlbury's celebration of the Last Night Of The Proms screened live from the Royal Albert Hall.
Evening or fancy dress optional!
Entry is by ticket only, £5, to include table treats, nibbles and a small glass of Prosecco / wine or a soft drink.
Licensed bar open all evening.
Tables for 6 may be reserved - buy your tickets in advance at Larcum's or via email to carolyn.ashton@gmail.com
Memorial Hall, Charlbury at 7.30pm
(doors open from 7pm)

Rachael Lunney · Tue 21 Aug 2018, 07:52 · Link