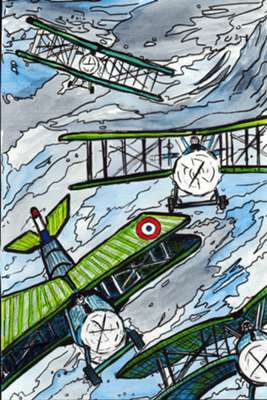 Memorial The Great Centennial War Anthology
It has taken 4 years to create a world war one anthology of sequential art stories, poems and prose. The book was my vision and has over 30 pages of my art inside. 34 talented artists and writers came from across the globe to make my vision real. All profits will be given to War Child, a charity which deals with children involved in Modern warfare.
I am Christopher Geary a charlbury resident all my life and i hope you will help Make this the a success and help raise some money thank you.
www.drivethrucomics.com/product_info.php?manufacturers_id=13194&products_id=244872&test_epoch=0&currency=GBP&
Christopher Geary · Tue 24 Jul 2018, 20:29 · Link