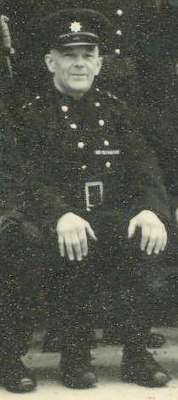 Bequest to Charlbury Museum
Nan, late daughter of Bert (H J) Howse (1896 - 1972), formerly shoe-maker in Market Street, has bequeathed to Charlbury Museum Bert's WWI medals, including the Military Medal, awarded to him for his actions on 1st November 1918 in Italy, the oak-leaf marking a Mention in Despatches in May 1918, and a gold badge and Certificate of Merit awarded by the British Legion for his 45-year service to the Charlbury Branch. Post-war Bert served in Charlbury Fire Brigade.
The citation for his Military Medal reads:
"On 1.11.18, North of Asiago, this NCO was Acting CSM of his company when it was ordered to fill in a gap between two attacking battalions. During a most dificult advance through thickly wooded country he set a splendid example of courage and determination, making a personal reconnaissance, and leading his men up the most precipitous places to carry out his task."
The Museum is proud to display his medals on behalf of his family, one hundred years after his brave actions.

Janet Jeffs · Mon 11 Jun 2018, 09:53 · Link