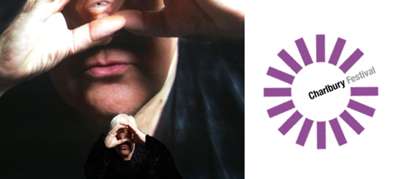 Performance art comes to Charlbury !
If you have ever wondered what performance art is then this weekend and next there are plenty of opportunities to find out as performance art comes to Charlbury.
The FESTAL FAVOURS programme of performance art, audio visual installation and experimental printmaking is curated by Clare Carswell for the CHARLBURY FESTIVAL hosted by the Charlbury Art Society, Sun 10th - Sun 18th June.
The performances start on SATURDAY 10th June at the CORNER HOUSE between 1 - 3 when artist CALLY TRENCH invites you to play her Interactive Board Games and then PHILIP LEE will perform outside The BELL HOTEL at 6pm.
On Sunday 11th June HOLLY SLINGSBY is making a processional work around the town starting at the Co-op at 2pm. AARON WILLIAMSON will appear on the PLAYING CLOSE at 4 and then at 5pm in the CORNER HOUSE, BRIAN CATLING RA will perform a new work made especially for Charlbury. Come between 5 and 7pm to make sure you get in to experience what will be a unique artwork made especially for that building.


You can watch Brian Catling speak on performance art in the BBC DOCUMENTARY on the RA Summer Show tonight, SATURDAY 10th June on BBC 2 at 7pm. This will be Brian's last performance before he performs for the RA Summer Show.
Meanwhile artist ISABEL WILKINSON is artist in residence at the SOUTHILL SOLAR community owned solar farm and will run a printmaking workshop in the conservatory at the PRIORY on Sunday 11th between 10 - 12.
Artists NEIL C SMITH and WILLIAM H HARVEY have made an audio visual installation called ARC for the Larcum Kendal room in the Corner House. It is open every day during the festival 12 - 6.
There will be more performances next week-end too. You can read more about all the installation and performance art events on the blog and by checking the events page on the Charlbury town website.
festalfavours.tumblr.com
Clare Carswell · Sat 10 Jun 2017, 12:03 · Link