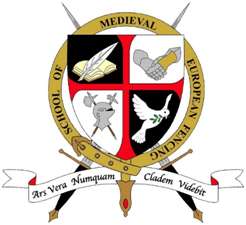 Learn the Art of Medieval Longsword at Charlbury Scout Hut
The School of Medieval European Fencing (SMEF)have recently opened a class at Charlbury Scout Hut and are looking for new students interested in learning Historical European Martial Arts (HEMA), specifically Medieval German long sword according to an interpretation derived from the original teachings of the C14th Grand Master of Fence, Johannes Liechtenauer.
Adult classes (13 years and up) will be held at the Scout Hut on Nine Acres Lane every Tuesday from 7pm to 9.30pm, while junior classes for younger students can be arranged on request by contacting the SMEF via their website.
All abilities welcome, no previous HEMA experience necessary. Your first two introductory classes are free, with further classes costing £5 a session.
More information can be found at www.thesmef.co.uk or by emailing contact@thesmef.co.uk

Duncan Parsons · Wed 3 May 2017, 21:22 · Link