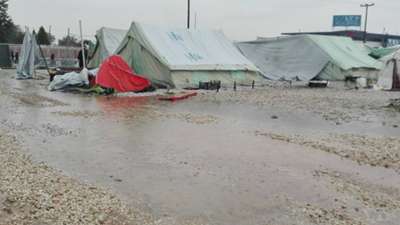 £5000 appeal launched for refugees in northern Greece
Tens of thousands of refugees are stuck in camps in northern Greece as winter sets in and the ground turns to mud, then ice. The charity Help Refugees is supporting a number of charities and NGOs working on the ground, providing medical, food and educational aid. Some of the camps are on army bases and very isolated, with limited facilities of any kind, and many of the refugees are in flimsy tents. The photo shows one of the camps a couple of weeks ago, just after the rains began.
Charlbury Refugee Action Group has launched an appeal for £5000 to support the work of Help Refugees. More information, and the opportunity to contribute, are at www.mydonate.bt.com/fundraisers/crag
CRAG is also running a café in St Mary's on Sunday from 12 to 5, serving light lunches, coffee and teas in support of the appeal. This is alongside the Artworks exhibition of work by local artists and craftspeople.
Jon Carpenter · Tue 15 Nov 2016, 17:49 · Link