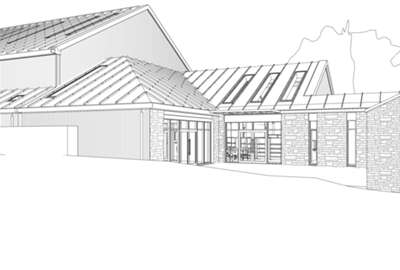 Charlbury Community Centre Update
The steel frame has been fabricated and will be delivered to site on Monday 7th November. It is anticipated it will take approximately 2-3 weeks to erect.
There have been a number of questions about the funding for the Community Centre following the Town Council note issued with the November edition of The Leaflet. We would therefore like to stress that the funding for the Community Centre building is secure and that the contract currently underway will result in a fully functioning building. Although more money is needed for things like computers, furniture, sports equipment and library shelving, our intention is to raise the funds required over the next nine months while the building is being constructed.
However, we think that it is important to ensure that the exterior areas of the Community Centre link well with the surrounding buildings and Nine Acres, improve the look of the site with trees and other planting, and have well paved footpaths, good finishes to roadways and fencing as well as creating 19 car parking spaces. The trustees have made a bid to the Town Council for a grant to fund this element of the work and the Town Council note in the latest edition of The Leaflet explains the impact that this would have on the Council Tax. We hope that you will support this proposal to provide the high-quality facility that Charlbury deserves.
For more information please contact Marjorie Glasgow on mglasgow@theridgegroup.com.

daniela jenkins · Wed 2 Nov 2016, 11:21 · Link