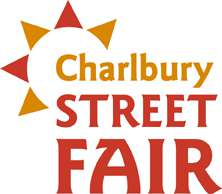 Road Closure for Street Fair - Saturday 17 September
Will all residents and users of Church Street and Park Street (up to junction with Shilsons Lane) please note that ALL cars need to be removed no later than 9am so that the stalls can be erected. We would be very grateful if you can do this, to avoid any police action. This will remain in force until 11pm.
Please also note that Church Street will also be closed to traffic from 6pm to 9pm on Friday 16 September for the Egg Throwing. Please can all cars again be removed.
Sheep Street will also be closed to traffic on Street Fair day from 9am to 6pm.
Many thanks for all your help in this - here's to a great day.
Susie Finch · Fri 9 Sep 2016, 11:24 · Link