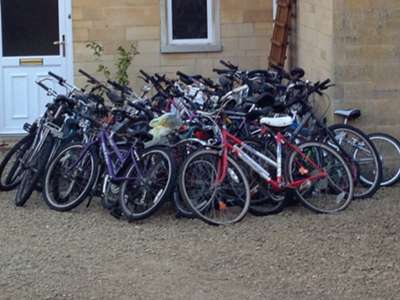 Bicycle donation - last two weeks!
Your opportunity to donate your old bicycle to Re-cycle ends on 31 January.
The charity takes unwanted bicycles to Africa, and teaches people how to mend and maintain them so that they can be used for safe and effective transportation.
We are aiming to collect 100 bicycles by the end of January; if we get this many, the charity will come and collect them rather than us having to organise their delivery.
The collection point is the Vicarage in Church Lane, Charlbury OX7 3PX - if no one is in, please just leave the bike in the front garden.
Further information about the charity can be found on www.re-cycle.org, or on the noticeboard in the Memorial Chapel in Charlbury Church.

Wed 20 Jan 2016, 17:28 · Link