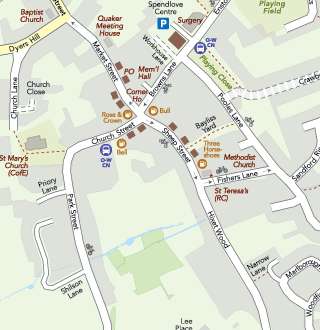 New town maps installed
A new poster map of Charlbury has been installed on Church Street, at the railway station, and at the Londis store at Five Ways.
The map replaces the previous version which was last updated 15 years ago. It includes public transport, walking and cycling information, and an introduction to Charlbury highlighting attractions such as the Museum and farmers' markets. It is designed to complement the Walkers are Welcome map on the Co-op, which covers a larger area.
A directory of shops, pubs and so on is included on the map, printed separately so that it can be updated more frequently. Printing costs for the map have been funded by Charlbury Town Council.

Richard Fairhurst · Tue 15 Sep 2015, 18:34 · Link