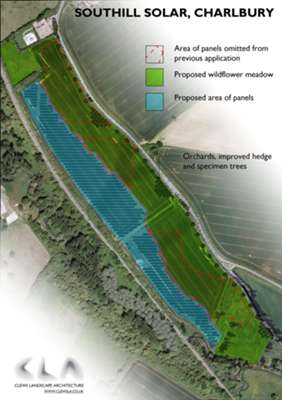 Sustainable Charlbury re-submits planning application for Southill Solar
Sustainable Charlbury re-submitted its planning application for the proposed Southill Solar community-owned solar farm on Friday 1st May. The application is expected to be heard at the Uplands Planning Committee at its meeting on Monday 6th July.
The revised, much smaller scheme has been designed to reduce visual impact to negligible or nil from all vantage points. Further information, and opportunities for the public to discuss the proposals, will be available on the Sustainable Charlbury website later this week.
Liz Reason · Mon 18 May 2015, 08:12 · Link