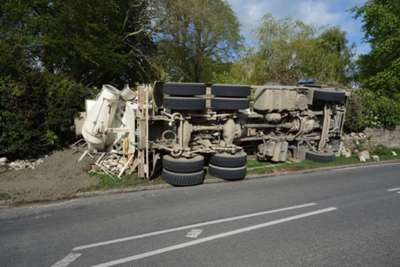 Cement mixer overturns on Nine Acres Lane
A Breedon Aggregates cement mixer has overturned on Nine Acres Lane, demolishing the adjacent stone wall. No-one was injured.
The accident took place on Wednesday afternoon, immediately after the sharp 90-degree bend and junction with Nine Acres Close. Police have closed the road for recovery to take place.
Richard Fairhurst · Wed 6 May 2015, 18:24 · Link