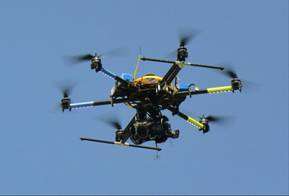 Police Message about Drone Flying
Police had a few complaints regarding drones being flown in public areas such as Playing Close.
Unmanned aerial vehicles (UAVs) or drones have long crossed over from just being used in the military and specialist commercial sphere. They can now be seen in homes. Remote controlled aircraft used to be a niche hobby. It took time to build them and skill to operate them. Today drones are cheap, quick to get in the air and you can operate them on a Smartphone or tablet. Across the world, rules are being drawn up or refined to deal with the potential dangers. But they are already being flouted.
If you have a drone please be aware of the rules and guidelines set by the Civil Aviation Authority before you take off.
droneflight.co.uk/pages/summary-of-uk-legal-requirements
PCSO Wesley Smith
Mon 20 Apr 2015, 15:34 · Link