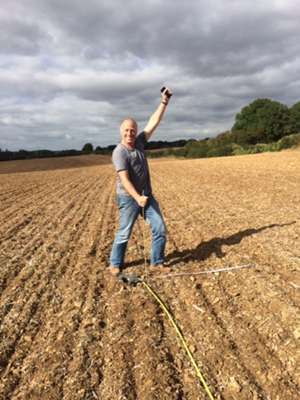 Southill Solar field all ready to receive those brollies!
Tim Crisp inserts the first of 100 numbered canes to indicate where residents of Charlbury and their brollies need to stand for tomorrow's event to find the line of visibility for the proposed solar panels.
A sample panel has also been delivered so that people can see what they look like.
Liz Reason · Fri 26 Sep 2014, 19:38 · Link