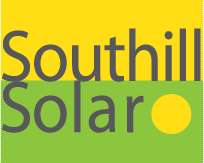 Southill Solar 'Bring Your Brolly' day, 15.00 - 16.00 Saturday 27th September
Many people have asked us what Southill Solar is planning to do since our application was refused - in spite of personal supporting statements from Town and District councillors on the day.
We made attempts to mitigate visual impact, but these were insufficient. We are now planning a community event to assess more accurately which parts of the site are visible from the key viewing areas and in order to inform a re-design that would limit the impact of the panels. That's why we need you - and your brolly!
On Saturday 27th September at 15.00 we are aiming to have at least 100 people and five photographers at the site to form 'lines of visibility' - people with their umbrellas lined up across the site along lines we have already identified.
There is very limited parking and turning space at the lay-by so we are organising coach travel from the bus stop at The Playing Close and then returning as soon as we have finished. There will be an opportunity to make a voluntary contribution towards the costs of the coach hire.
Please see sustainablecharlbury.org/ for further information.