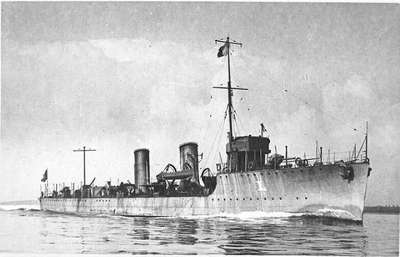 Charlbury Museum News August 1914

On 28th August 1914 HMS Laurel, a two-funnel torpedo boat destroyer built by White's of Cowes, was attacked and badly damaged during the Battle of Heligoland. On board, a Charlbury man, Chief Stoker/Petty Officer, was seriously wounded. With a colleague he put out a fire near the second gun which threatened nearby lyddite shells, an act for which they were both later awarded the Distinguished Service Medal.
In 2014, to learn more, visit the Museum on Friday or Saturday 29th/30th August 10 am to 12 noon, or Sunday 31st August 2.30 - 4.30 pm.
Janet Jeffs · Wed 27 Aug 2014, 17:41 · Link