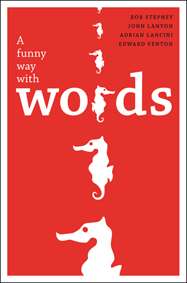 A Funny Way With Words
Charlbury authors Rob Stepney and Adrian Lancini appeared on BBC Radio Oxford on Wednesday, as guests on the Malcolm Boyden show. They were there to talk about and read from 'A Funny Way With Words', which came out earlier this month, and which had been preceded by an epidemic of seahorses around the town.
To listen to the programme, go to:
www.bbc.co.uk/radio/player/p0118jpp
Rob and Adrian appear 9 minutes 30 seconds into the show.

Thu 13 Dec 2012, 12:23 · Link