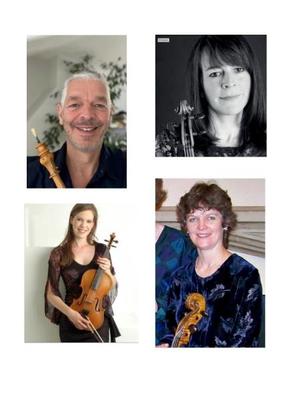 This event is in the past.
3pm, Charlbury Memorial Hall
Principle oboist James Eastaway and three leading chamber musicians perform one of Mozart's most revered chamber works.
Music lasts approximately one hour and will be followed by complimentary tea and homemade cake
Tickets are £15 (£5.00 for under 15s) and can be bought in advance from Cotswold Frames in Charlbury or can be booked in advance from Nick Parker, contact details below. Limited tickets will also be available at the door.
To buy a season ticket for all 5 concerts in our winter concert series featuring a range of world class musicians for £60 please email nick.parker@cooptel.net or phone 01608 811558. You can pay for season tickets by bank transfer to 'Charlbury Refugee Action Group' using account 65789036 and sort code 08-92-99. Please write SEASON TICKET as your reference.
Thanks to the generous support of The Evenlode Foundation every single penny you pay for your ticket will be able to go directly to refugee relief.
Find out more about Charlbury Refugee Action Group.