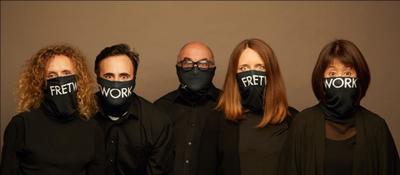 Fretwork Viol Concert
We are very honoured that this renowned ensemble are returning to Charlbury to play for CRAG, this time with a concert of period and contemporary music. Their last concert was a runaway success so definitely not to be missed.
Charlbury Memorial Hall, 3 pm (doors open 2.30).
Fretwork, a consort of viols with Emilia Benjamin, Emily Aston, Joanna Levine, Sam Stadlen and Richard Boothby, they will play works by Matthew Locke, John Jenkins and Henry Purcell.
Tickets £12 (£6 under 16s) can be purchased at Cotswold Frames (from early March), or bookable in advance by phoning 01608 811558 or email nick.parker@cooptel.net
Limited tickets may also be available on the door.
Visit our webpage here to read our Covid Safety precautions. To sign up to our mailing list (so you never miss an event) or to donate to CRAG click here.