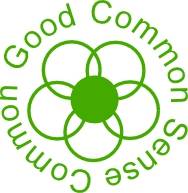 This event is in the past.
NEW SEASON: apricots, plums, cherries, strawberries, gooseberries, rhubarb, tomatoes, cucumbers, new potatoes, broad beans, spring greens! Order deadline midnight Wednesday (actually 7am Thursday if you get up early enough!) for collection the following SATURDAY MORNING 9.30-10.30am.  Order your produce from StyanFamilyProduce.co.uk and pay online. In addition to a wide range of fresh fruit and veg from Worcestershire, you can also order Bibury trout, Stainswick Farm oils and dressings, Charlbury honey, preserves, free-range eggs and a range of Smarts single and double Gloucester cheeses. New customers always welcome, there is no minimum spend and no commitment to order every week - just place an order whenever it suits you.
Vegbox collection is now SATURDAY MORNING any time between 9.30am and 10.30am, the boxes will be arranged in alphabetical order alongside the community centre. A notification email will be sent out on Friday morning to everyone who has placed an order. Please maintain social distancing while collecting your box.
Please bring your own bag to transfer produce from the box and please return egg boxes and apple juice bottles for reuse.
Styan Family Produce come to Charlbury Farmers Market every 3 months from near Evesham, but since April 2020 we have been fortunate that they are delivering farmers market produce for collection in Charlbury every Saturday. The early tomatoes are from biomass heated glasshouses. Throughout the summer we can enjoy cherries, and wonderful plums together with courgettes, broad beans, peas, spinach, chard, salad bags, rocket, spring onions, sweetcorn, beetroot, cucumber, strawberries, etc, etc - all freshly harvested from Worcestershire. The Styan family farm was covered in a BBC1 programme about Farmers Markets on 4 January - Charlbury collections even get a mention!
Available free of charge, please email info@charlburygreenhub.org uk to request some and bring a very small jam jar of milk to take some grains away.
SESI Refills
If you need refills for SESI household detergents then please drop off your clean empty bottles on Saturday morning during the veg box collection outside the Community Centre. These will be refilled during the week and be ready for collection the following Saturday. Any refills dropped off at the Farmers Market can also be collected here.
Secure Paper Shredding
Collect free sacks for your paper waste from The Cornerstone at The Corner House (open 10-1 Mon-Sat) . The next paper shredding collection will be in November.
Local food suppliers
Check our useful summary of local food suppliers
Check CharlburyCAN Instagram for favourite recipes using seasonal food throughout the year and for tips to avoid food waste.
Organised by Charlbury Green Hub in conjunction with Janet Burroughs from Charlbury Farmers Market, Nikki Rycroft from Patients Participation Group, and Tanya Stevenson from the Community Centre.