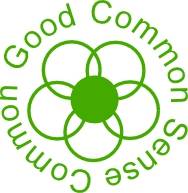 Order deadline midnight Wednesday (actually 7am Thursday if you get up early enough!) for collection the following Saturday.  Order your produce from StyanFamilyProduce.co.uk and pay online. In addition to a wide range of fresh fruit and veg from Worcestershire, you can also order Bibury trout, Stainswick Farm oils and dressings, Charlbury honey, preserves, free-range eggs and a range of Smarts single and double gloucester cheeses. New customers always welcome, there is no minimum spend and no commitment to order every week - just place an order whenever it suits you.
Please check your email on Sat morning for your collection timeslot in the afternoon between 2-3pm. To enable the safe collection of the pre-ordered boxes, there are 10 minute timeslots for up to 6 people to collect from 3 different collection points under cover of the bike shelter by the entrance to the Community Centre. Boxes are organised by the surname used for the order. Notifications are sent out on Saturday morning by email to everyone who has placed an order. Please keep your 2m social distance and ensure only one person at each collection point at any time.
Items ordered will all be in your box EXCEPT the pre-ordered TROUT which needs to be collected from the Bibury Trout Farm van which will be on site. If you have just ordered trout without any fruit or veg then there won't be a box or a timeslot and you can collect your items anytime between 2-3pm. THE BIBURY TROUT FARM VAN WILL BE ON THE WAY BACK FROM A FARMERS' MARKETS WITH EXTRA ITEMS FOR SALE eg QUICHE FLANS, CRUMBLES, COLD SMOKED TROUT - SO JUST ASK ABOUT WHAT'S AVAILABLE - EVEN IF YOU HAVEN'T ORDERED IN ADVANCE.
Please bring your own bag to transfer produce from the box and please return egg boxes and apple juice bottles for reuse - there is a national shortage of egg boxes.
To reduce contacts maybe arrange to collect for friends and neighbours -if you are doing this please email info@charlburygreenhub.org.uk and provide details so we can group your boxes together in the shade of the big tree by the entrance to the community centre for collection any time 2-3pm rather than have a specific timeslot.
House-bound and need your box delivered? Call the Community Centre on 01608 811878 or if engaged try 01608 819253 (weekdays only) or email your request to info@charlburycommunitycentre.org.uk. These boxes will also be under the shade of the tree and can be collected the pre-arranged volunteers any time 2-3pm rather than a specific timeslot - BUT WE NEED TO KNOW THE SURNAME USED FOR PLACING THE ORDER SO WE CAN LOCATE THE BOX FOR COLLECTION BY THE VOLUNTEER.
Normally Styan come to Charlbury Farmers Market every 3 months from near Evesham, but since April we have been fortunate that they are delivering farmers market produce for collection in Charlbury every Saturday afternoon. Throughout the summer we have enjoyed asparagus, cherries, and wonderful plums together with tomatoes, carrots, courgettes, curly kales, broad beans, peas, spinach, chard, salad bags, rocket, spring onions, sweetcorn, beetroot, cucumber, strawberries, etc, etc - all freshly harvested from Worcestershire. 
See CharlburyCAN Instagram for favourite recipes using seasonal food throughout the year and for tips to avoid food waste. Use #charlburyCAN etc hashtags to share your own favourites.
Dairy Kefir grains - available free of charge, please email info@charlburygreenhub.org uk to request some and bring a very small jam jar of milk to take some grains away.
SESI Refills - if you need refills for SESI household detergents then please drop off your clean empty bottles on Saturday afternoon during the veg box collection outside the Community Centre. These will be refilled during the week and be ready for collection the following Saturday afternoon. Any refills dropped off at the Farmers Market can also be collected here.
NEW - Secure Paper Shredding - collect free sacks for your paper waste on Saturday afternoon during the veg box collection and then take them along to the next paper shredding collection which will be next March .
Looking for local food supplies? Check out useful summary of local food suppliers
Organised by Charlbury Green Hub in conjunction with Janet Burroughs from Charlbury Farmers Market, Nikki Rycroft from Patients Participation Group, and Tanya Stevenson from the Community Centre.