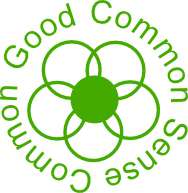 This event is in the past.
2.30pm on the Playing Close every other Sunday afternoon from end of August through to November. All welcome, please come along and help yourself to FREE fruit.
25th August, 8th & 22nd September, 6th & 20th October, 3rd November
This year we are starting two weeks earlier than normal to catch the early apple varieties which have been ripening early for the past few years. During the season we expect to have over 50 varieties of apple, also plums, grapes, and pears.
Often people bring along spare veg they have grown in their gardens so that it doesn't go to waste - if you have anything spare please bring it along, someone will love to take it. Also take the opportunity to bring Christine any empty SESI bottles you need refilling for collection later.
Sorry, no quince or medlars this year, but in most years these are ripe in late October. Wonderful QUINCES can be used to make QUINCE JAM and just one can add fragrance to your pot of cooking apples - lots of OTHER QUINCE RECIPES. MEDLARS need bletting before making MEDLAR JELLY OR CHUTNEY.
If you have spare apples (or grapes, plums, pears, quinces and medlars) for picking and you'd like them to be given away free at these events throughout the autumn, please contact sharecroppers@charlburygreeenhub.org.uk or 01608-811057 - we pick fruit from within an 8 mile radius from Charlbury. Enormous thanks to everyone who offers their surplus fruit for picking and redistribution every year rather than see it wasted - we couldn't do this without your generosity.
In 2017, Charlbury Sharecroppers' received the OCVA Environmental Award from the Oxfordshire Community and Voluntary Action organisation at Oxford Town Hall. This is county-wide recognition that what we are doing in Charlbury is a really good model for other communities to follow.
2019 is Charlbury Sharecroppers' 12th year - last year we redistributed about 2 tonnes of apples, do you remember your favourite varieties and when they were available? The fruit is given away FREE and you can take it for eating fresh, cooking, or storing.
When to eat apples and pears?
Early season apples don't store well fresh and need eating or cooking straight away but varieties that ripen in October will store for several weeks, keep them in the salad draw in your fridge or in a cold garage - perforated plastic bags are good to stop russets shrivelling. Pears need to be stored in fridge and brought out a few at a time to room temperature for a few days until they are soft enough to eat - test by pressing the neck or if gentle pressure of thumb nail goes through the skin - then they will be divine - an unripe crunchy pear is such a wasted opportunity!