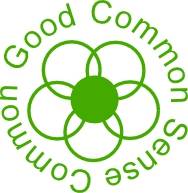 We can't hold the Bring & Take as normal in the Memorial Hall but are organising a table-top Bring & Take outside people's houses between 10am and 4pm.  You might like to combine with friends at convenient house locations in the town. If you want to have a table then please register by phoning 01608 811057 or by emailing info@charlburygreenhub.org.uk. If rain is forecast then we will have to re-schedule to the following week.
On the day itself, a printed map with key showing locations taking part will be available from The Cornerstone at the Corner House (10am-1pm) and also from a link on this page.
Plug-in electrical items will be displayed in the driveway to the Memorial Hall for anyone to take. They need to be delivered to 23 The Green on Saturday 8th May between 11-12noon so they can be PAT tested in advance.
Find out about our local hedgehogs - talk to Flora outside the Corner House (10am-1pm).
Please follow the covid-19 safeguards to keep us all safe:
Please only one household group at a time at any table.
Please wear a face covering when viewing items.
Please don't touch items unless you take them.
Please use your own hand sanitiser.
Organised by the Charlbury Green Hub.