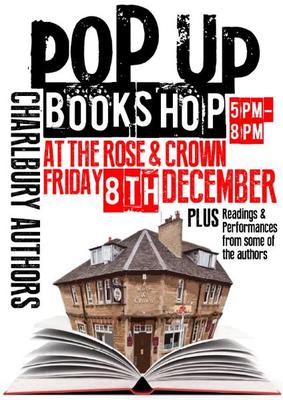 On the Late-Night Shopping evening, from 5 - 8 pm, there will be a pop-up bookshop in the back room of the Rose & Crown featuring publications by more than a dozen Charlbury authors.
Copies of their work (fiction & non-fiction, popular or abstruse, religious or raunchy) will be available to browse and buy, and the authors themselves will be on hand to sign copies and will be reading extracts or talking briefly about their works.
Cash is preferred - but the more technologically-minded authors may have card machines and the more trusting ones may accept IOUs.
The Community Bookshop in the Corner House will also be open that evening, with its usual range of bargain books and some Christmas specials as well.