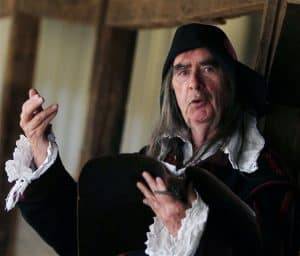 Finstock Local History Society-Tim Healey will entertain us with -
A 17th-century Christmas: an entertaining romp through Yuletide celebrations at the time of the English Civil War and Restoration. Wassailing rites, frost fairs, Twelfth Night customs – and the Puritan backlash against Christmas itself.
Tim Healey is a freelance writer and broadcaster. A frequent contributor to the Oxford Times colour magazine Limited Edition, he has also presented many programmes on BBC Radio 3 and Radio 4, chiefly on heritage themes and the popular music of the past. Tim is also director of the 17th-century costume band the Oxford Waits with whom he appears in period attire.
Finstock Village Hall-Doors and bar opens at 7.30pm and talk begins at 8pm. 
All guests most welcome admission £2.50.