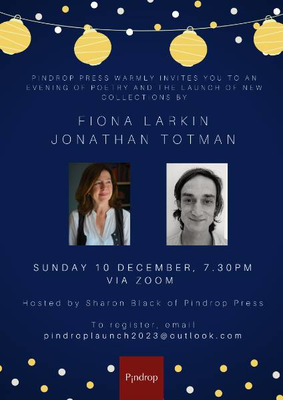 Hello folks, hope I'm okay to share this here. I'm a Charlbury-based poet and my new collection, The Sessions, was recently published (see http://www.pindroppress.com/index.html). 
I am launching the book with an online reading together with the brilliant poet Fiona Larkin. The event is free and open to all. 
Sunday 10 December, 7.30pm.
Online via Zoom
Email pindroplaunch2023@outlook.com to register