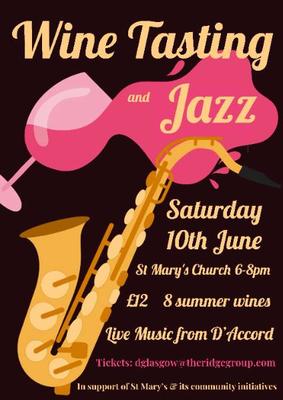 Are you interested in trying 8 summer wines without having to buy whole bottles to see if you like them?
Would you like to listen to some cool jazz while your tastebuds are tingling?
Come to St Mary's on Saturday, 10 June from 6pm - 8pm.
Contact Dine Glasgow (dglasgow@theridgegroup.com) for tickets £12/person to support St Mary's and its community initiatives.