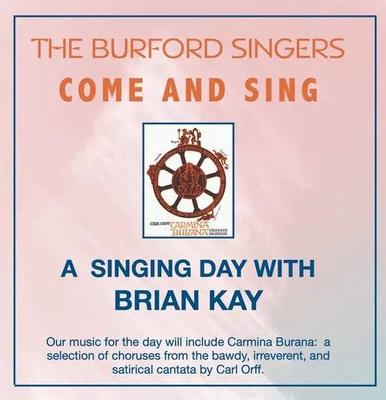 A Singing Day with our Conductor, Brian Kay, music for the day including choruses from Carmina Burana, the famous cantata by Carl Orff. Accompanied by Robin Baggs (piano).
Doors open 0930
Workshop starts 1030; Workshop finishes approx. 1730
Light refreshments provided, but bring a packed lunch.
Adults £20, students £10. Audience free.
Online booking at https://www.burfordsingers.org.uk/buy-tickets/