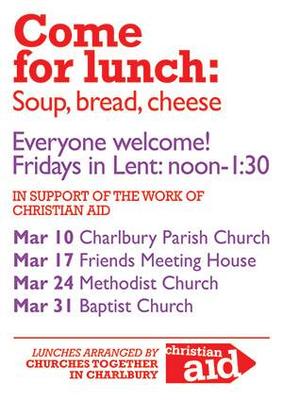 Friday 31 March, 12 noon to 1.30pm in the Baptist Church, Dyers Hill, Charlbury.
Come for lunch - home-made soup, bread and cheese - and help raise funds for Christian Aid's work with people suffering the effects of climate change in drought stricken areas of East Africa.
Everyone is welcome. There is no charge but donations for Christian Aid will be gratefully received.
Lunches organised by Churches Together in Charlbury.