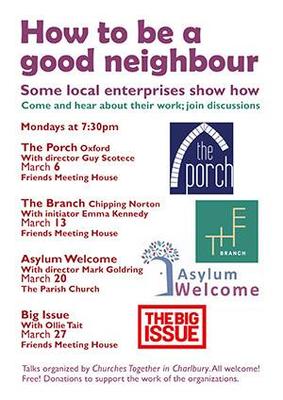 Monday 27 March at 7.30pm in the Friends Meeting House, Market St, Charlbury.
Ollie Tait will talk about how the Big Issue started and how the vendors benefit from sales. The Big Issue is often on sale outside the Coop in Charlbury. Come and find out more about it and how it helps people without employment.
Everyone is welcome. There is no charge. Donations will be given to the Big Issue and other organisations contributing to this series of Lent talks.
Talks arranged by Churches Together in Charlbury.