Spring Show (in combination with the Art Society Spring Exhibition)
1st April - Memorial Hall - 12 noon to 4pm
Shows are open to everyone!
The Spring Show is a delightful event marking the start of Spring and we hope that as many of you as possible will again be able to find either daffodils or tulips (and if we are lucky both) to exhibit.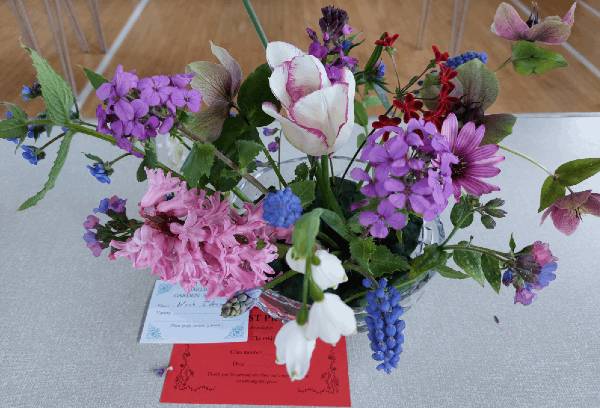 Don't forget that plants used for the arrangements need not have been grown by the exhibitor.
There is no prize money as the focus is on the display, but there is one cup to be awarded for the Best Exhibit in the Show
The Show opens at 12 noon, immediately after the judging.
There will be teas, cakes and a raffle.
Children's Corner
Our children are the gardeners of the future so we aim to encourage them to have a go at growing flowers, vegetables, salads and herbs from seeds or bulbs. The children's classes, therefore, include at least one aspect of 'growing', plus some craft or cookery.
Some entries will need to be planned for or prepared well in advance!
There will be two age groups for judging the children's categories: 4-7 years; and 8-12 years.
For more information, including schedules and entry forms, please see the Garden Society website at:
http://www.charlburygardensociety.org.uk/events/spring-show-2023/
Alternatively, a week or so before the Show, schedules will be available at various points around Charlbury.