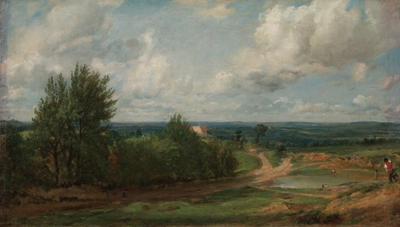 This event is in the past.
How Enclosure shaped the Oxfordshire landscape
Our speaker, Deborah Hayter, is an associate tutor at Oxford University's Department for Continuing Education.
In this talk, Deborah poses the question of how the ownership of land in the UK has moved from a landscape without boundaries at the time of the early farming tribes to the situation today where all land is owned by someone. The answer is enclosure in several guises. Parliamentary enclosure dominated the period from 1750 to 1830, with remnants reaching into the twentieth century.
Common land is defined as land subject to the rights of other people to graze animals, collect wood or cut turf for fuel etc. All common land has an owner, whether it is a local authority, the National Trust or a private individual. Much of the mediaeval common land of England was lost due to enclosure. Once enclosed, the uses of land listed above became restricted to the owner, and it ceased to be land for the use of commoners. Only a small proportion of what had been common land now remains. Despite the hardship caused to the poor, and the serious effect on their diet and welfare, public opinion was in favour of enclosure as it was seen as the key to increasing agricultural output to meet the needs of a growing population. However, enclosure was viewed by the labouring classes as a land grab whose aim was to enrich those who were already prosperous, and landowners whose common rights were lost were compensated with an allocation of land,.
Members do join us ; and friends and non members are very welcome
( £3 for non members who should contact treas.charlsoc@gmail.com so that you receive the link for the talk in good time )