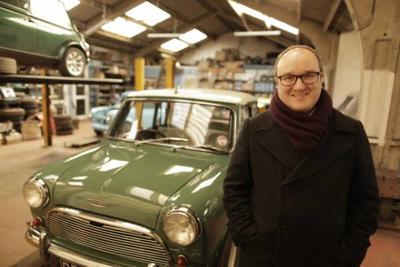 This event is in the past.
Charlbury and District Probus will be holding their regular meeting on Wednesday 1st February at Witney Lakes resort from 11.30 onwards for a lunch and a guest speaker
This month the talk will be "The Best and Worst UK Prime Ministers in the last 100 years" and will be given by the renowned local author Dominic Sandbrook
This should be an especially interesting presentation which will give a fascinating insight into how we are governed. His latest book "Who Dares Wins"| was listed as Book of the Year in the Daily Mail, The Times, the Daily Telegraph, the Mail on Sunday, the London Evening Standard and the BBC History Magazine.
This is the fifth in a series he has written and covers the year 1979-82 including the Thatcher administration. And is an enjoyable and entertaining read.
He also has a podcast "The Rest is History" with fellow historian Tom Holland and is currently completing a successful series of history books specially for children, so a busy man and we appreciate him coming to talk to us at Probus.
This meeting will therefore provide a great opportunity to hear him speaking. Probus lunches are now open to all and women are particularly welcome. They are an excellent opportunity to meet people over an enjoyable lunch and listen to an interesting talk. The atmosphere is very informal and dress is smart casual.
Guests are invited to join us for relaxed drink from 11.30 onwards. The lunches start at 12.30pm and generally last about two and a half hours. There is also a raffle after the meal with a chance to win a bottle of wine. The costs for guests is £24 but if you are interested in joining Probus you may come along for a free lunch. The cost of membership is currently £20 per annum, with a charge of £22 for each lunch attended.
So whether you are new to Charlbury or would just like to find out more about us please consider coming along
For more information please contact Simon Handley Charlbury Probus Secretary, at simon.handley8@icloud.com