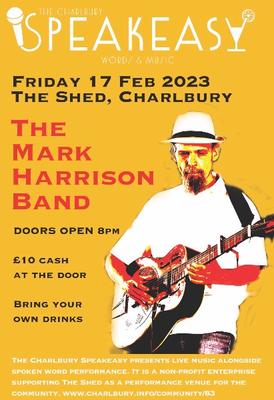 After a three-year hiatus due to you-know-what, the Charlbury Speakeasy returns to The Shed for a new season, starting on Friday 17th February with the very entertaining and hugely musicianly....  Mark Harrison Band.
Do come.  The doors open at 8:00pm and the music starts 8:30pm. 
Bring £10 cash on the door (including a £1 donation to The Shed) and your own drinks and supplies.
The Shed, Nine Acres, Charlbury OX7
Charlbury Speakeasy
www.charlbury.info/community/83