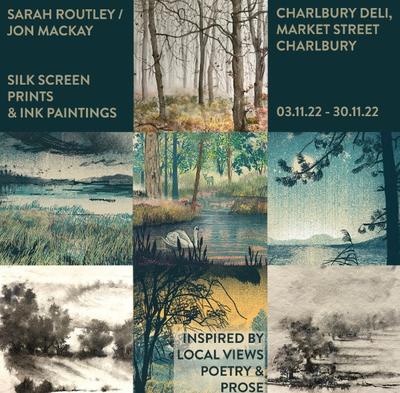 This event is in the past.
November to 2nd December 
Sarah Routley and Jon Mackay are exhibiting a selection of their art work in the back room of the deli for the month of November. 

Sarah works in ink, wash and watercolour with a focus on her local dog walks, around Swinbrook and Ditchley. Jon's work is hand pulled silkscreen prints of local landscapes and prints he produced for Wilderness Festival 2022. All work is for sale and would make a special Christmas present!