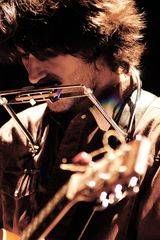 This event is in the past.
On Saturday 26th November, after a break of much too long, we welcome back David Celia to the Rose & Crown.
David, from Canada, is a very accomplished songwriter, who has a number of CD's to his name! Each one is full of fabulously-constructed songs with stunning vocals and instrumentation.
Don't miss this rare opportunity to hear some of David's incredible songs, together with some unbelievable covers too!
It starts at around 9pm.