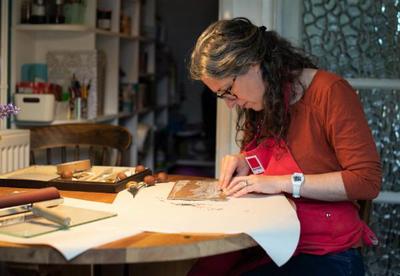 This event is in the past.
Between 9:30am - 11am (apology have had to make this a slightly shorter session, in for longer Friday 26th)
Charlbury Deli - back room
As my exhibition of prints in the Deli draws to a close I will be 'in residence' this Monday morning if you would like to come and say hello and ask questions or talk about my work, my process and inspiration, lino cutting and print making in general. Do come down to chat.
Jody O'Reilly