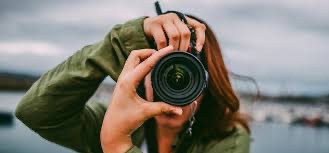 Anstice Oakeshott - Photography and Photographers
Anstice lives in Market Street and is an independent Photography Specialist and Curator with a Masters in Art History and sixteen years of industry experience. 
Previously Anstice held the position of Senior Specialist at The Photographers' Gallery where she curated exhibitions for numerous renowned and emerging photographers including Sebastião Salgado, Julie Cockburn, Wolfgang Suschitzky, Elliot Erwitt and Jacques-Henri Lartigue. 
Anstice advises international clients on building both classic and contemporary photography collections and has presented talks on photography at The Photographers' Gallery, The Hospital Club, Soho Farm House and for the Sotheby's Institute of Art. 
She is a guest photography curator for Zuleika Gallery, London & Woodstock.
Memorial Hall 7.30
All welcome, non-members £5 on the door