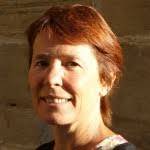 The next Probus lunch will be On Wednesday 7th September at Witney Lakes Resort
This month following the lunch there will be a talk from Liz Reason on 
The New Charlbury Town Council - First Year
Liz Reason is currently the chair of Charlbury Town Council and will be presenting a review of the activities of the Town Council since the election of many new members in May 2021.  She will explain the current vision and mission of the Town Council.  The priorities during the last year will be explained along with the ways in which these will be accomplished.  This will be an excellent opportunity to find out more about our Town Council
Probus lunches are now open to all and women are particularly welcome. They are an excellent opportunity to meet people over an enjoyable lunch and listen to an interesting talk. The atmosphere is very informal and dress is smart casual.
So whether you are new to Charlbury or would just like to find out more about us please consider coming along
Lunch cost £24 for visitors but is free for anyone who is thinking of joining Probus who wants to come along and see what we do.
For more information contact Simon Handley Charlbury Probus Secretary, at simon.handley8@icloud.com