This event is in the past.
Following on from the success of the Spring Show 2022 with wonderful new entries, we want to encourage all gardeners, including children, to have a go at entering flowers, vegetables and produce for a bumper Annual Show in the Memorial Hall this autumn.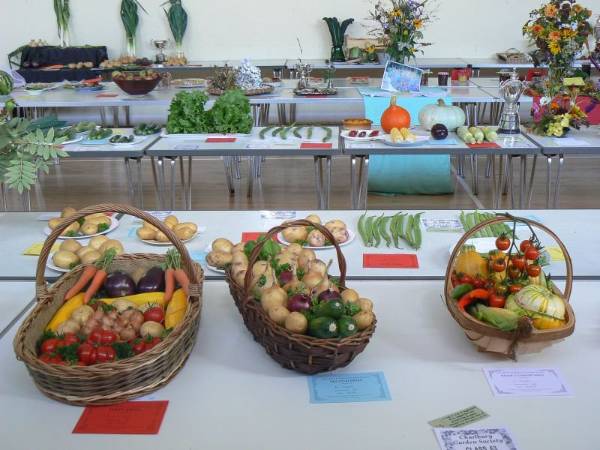 There has been some sort of horticultural show in Charlbury since the late 1800's and so, in this historic year, we hope that you will help us to continue this tradition. For those of you who came to the Spring Show, we hope you feel very confident in entering an exhibit. It really is fun and very easy. So please look at the schedule and plan what you might exhibit this year.
Shows are open to everyone, members and non-members!
The children's classes (4-7 years and 8-12 years) include at least one aspect of 'growing', plus some craft or cookery. Some entries will need to be planned for or prepared well in advance!
Date: Saturday 10 September 2022
Location: Memorial Hall, Brown's Lane, Charlbury
Entry fees: 10p per entry, no fees for children's classes
Staging: 8.30am - 10.45am
Open to public: 2.00pm - 4.00pm
Admission: 50p (free for children)
Presentation of awards: 3.45pm
Prize money: Available for collection after 2.00pm
At the show, anyone joining the Garden Society for 2023 will be given free membership for the rest of 2022.
For the schedule, entry form and additional information, please see the Garden Society website: http://www.charlburygardensociety.org.uk/events/annual-flower-and-produce-show-2022/