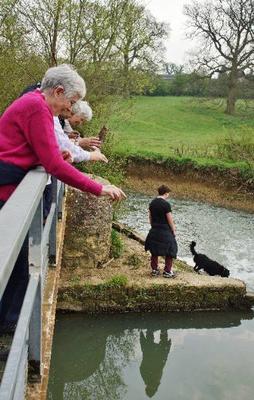 This event is in the past.
The Museum will open on Saturday 10.30 am - 12.30 pm, and on Sunday from 2.30 - 4.30 pm, and the new exhibition is on the theme of Jubilee. Children free, adults £1. Come and visit!
The photograph shows the Jubilee Bridge on the circular river walk, built for the Queen's Silver Jubilee in 1977, the original wooden version later replaced by a metal bridge.