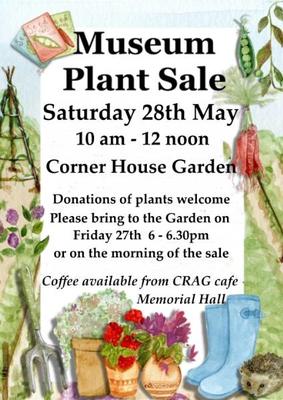 This event is in the past.
The Museum will hold a Plant Sale in aid of Museum funds on Saturday 28 May from 10 am to 12 noon in the Corner House Garden.   If you have plants to contribute, please bring them to the Garden either on Friday 27th May from 6 - 6.30 pm, or on the morning of the sale from 9 am onwards.  
You will be able to take coffee and biscuits with CRAG who are catering all day in the War Memorial Hall.
Please bring plants to the back of the Corner House, not to the museum garden.