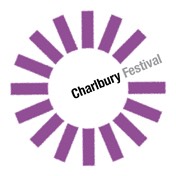 This event is in the past.
Charlbury Open Gardens
Start at The Corner House Garden
Entry by programme £5.00 Children under 12 free 2.00 - 6.00
After the colourful Virtual Open Gardens in 2020, and sadly the cancellation of the event in 2021, a bumper event is planned this year. The Garden Society has arranged a tour of Charlbury gardens, some open for the first time. The gardens will also show work by local sculptors who will place their sculpture in these lovely settings.
Teas, cakes and plants at the Memorial Hall. All proceeds will go to the Street Fair which supports The Corner House and Memorial Hall
Charlbury Primary School Choir  3.45 - 4.15
During tea entertainment will be provided by Charlbury Primary School Choir. The choir has built up a large repertoire of carefully selected songs. The choir focuses on acquiring good vocal technique and extending the children's basic musical skills under the guidance of Jennie Grierson.
Morris Dancers  2.00 - 3.00
Charlbury Morris and Wychwayz Border Morris will perform outside the Memorial Hall with their two alternative styles and traditions.
"When he is dancing, the true Morris-man is serious of countenance, yet gay of heart: vigorous yet restrained; a strong man rejoicing in his strength, yet graceful, controlled, and perfectly dignified withal." Cecil Sharp