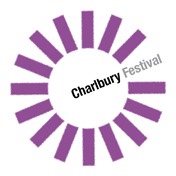 Iolanthe - Shoestring Opera
St Mary's Church 3.30
Tickets £15 (Under 18's £5) from Charlbury Deli and cafe (cash only) from 23rd May.
"Once a fairy / light and airy / married with a mortal…". From this intriguing seed, sown by W.S.Gilbert in one of his humorous Bab Ballads, grew the plot of the operetta Iolanthe, Gilbert's seventh collaboration with composer Arthur Sullivan. Iolanthe (the name of the transgressing fairy) became the vehicle for superb music and much witty and satirical comment on British government, law and society – cloaked in a delightful fantasy which features a charming love story, plus the clash of the Lord Chancellor and attendant Peers with the Fairy Queen and her entourage.
Shoestring Opera follows its successful productions of La Cenerentola and Cosi fan tutte with this highly enjoyable piece of classic Victoriana, in a sparkling new arrangement for wind quintet and keyboard.